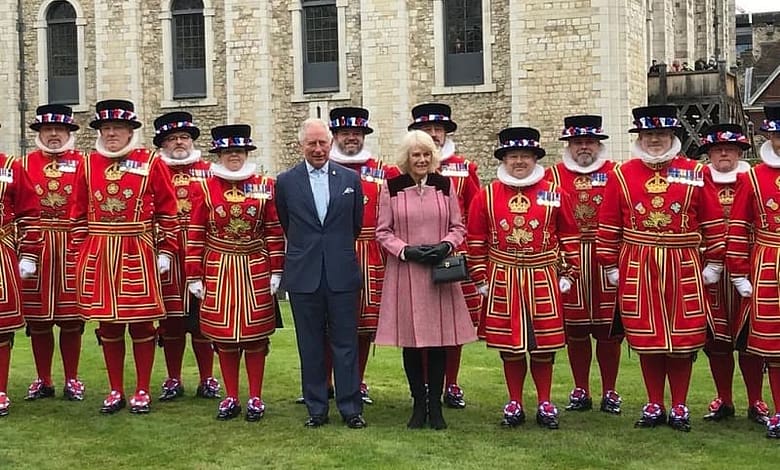 United Kingdom
Camilla Parker-Bowles was promised a job as an executioner in the Tower
The other day, Prince Charles and his wife arrived at the tower.
No, don't think anything bad, quite voluntarily. Although, according to the Duke of Edinburgh, "in its history, the tower of London was a fortress, a Palace, crown jewels, the Arsenal, mint, prison, Observatory, zoo" royals interested in that prison-fortress past one of the main symbols of great Britain.
They decided to congratulate the 535th anniversary of the Yeomen guards, which is how the Tower guards are called, and wish the fortress guards a long and successful service.
They were Jolly fellows, these jailers! The tower's guards, very smart and in their historic bright uniforms, welcomed Prince Charles and his wife.
The weather was English. The bad weather was also in good health and good mood, so it gave Londoners rain, fog, and a strong wind. For a start, Camille and her large, transparent umbrella were nearly blown away. The umbrella kept trying to fit, so the Duchess's hairstyle was somewhat damaged.
When Camilla finally got to the gloomy interiors of the tower and a large beautiful cake decorated with figures of Yeomen guards, the perpetrators of the celebration immediately made fun of her in the spirit of unique "prison" humor. While Camilla was cutting the birthday cake, they looked approvingly at the way the Duchess held the knife, and promised:
"We'll get you a job as an executioner!"
Camille was flattered. Probably.
It must be said that the subjects were not equally kind to lady Camilla that day. They were very naughty and accused her of choosing a dress that was too bright for her age, but too "Granny" cut. You just can't please them!
It is obvious that Camilla simply chose a coat similar in cut and color to the uniform of the Yeomeni guard.
And, by the way, not for nothing – received a job offer!