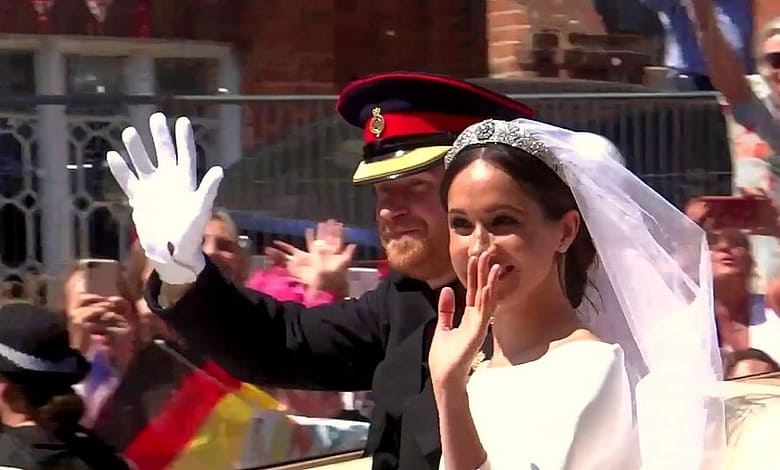 United Kingdom
Filipino businessman vows to 'fight to the death' Prince Harry, Meghan Markle over 'Archewell' deodorant
Prince Harry and Meghan Markle are reportedly going after a small-time Filipino businessman for using the word "Archewell" on one of his products, but the said entrepreneur has vowed that he would fight the couple "to the death."
Cobblestone Lane LLC, which represents the couple, is going after a certain Victor Martin Soriano, to dispute his decision to name his powdered deodorant (AKA "tawas") "Archewell Harvatera." Soriano filed for a trademark application for the brand in July 2020 and learned four months later about Cobblestone's opposition to his plan. Cobblestone also asked the Intellectual Property Office of the Philippines for "additional time to notarize and apostille the documents" in the United States and have these sent to Manila.
The Duke and Duchess of Sussex own a non-profit foundation called Archewell, named after their son Archie Mountbatten-Windsor. They filed for trademarks for the term "Archewell" in the United Kingdom, the U.S., and the European Union.  But this didn't deter Soriano, who even came up with choreography for Archewell Harvatera deodorant.
Soriano, who owns a company called Cyclone Trading, told British tabloid The Sun that he would have changed his deodorant's name if it was Queen Elizabeth II who asked him to do so. He added that he felt like Roxie Hart as she was being put on trial in the musical Chicago.
"If the Queen asks me to withdraw, I will do it promptly, no questions asked. But Meghan, we call her the Wicked Witch of the West," he said. "We're really nice people here  [in the Philippines]. This affects me but I'm willing to fight to the death out of principle."
"I think I should win because I'm a small guy from a poor small country about to be swallowed by a greedy monster. I must succeed in this fight," he added.
In a separate interview with World Trademark Review, Soriano said that Markle must "be taught a lesson" and accused the former Suits actress of "bullying" Buckingham Palace.
"You bet I can slug it out with them when it comes to legality, which I will. Fresh from her legal victories, I expect Meghan to take me head-on. All I can say is bring it on – I'll fight you, you'll see. We both have active marks so it's a showdown and I'm not backing out if that's how they handle things. It's a duel to the death, I will never give up!" Soriano said.
Markle successfully sued a newspaper for publishing a letter she sent to her father, Thomas Markle. A judge declared in February that Mail on Sunday breached her privacy for printing the contents of the said letter.
In January, the royal couple said that they will step back from being senior royals and try to become financially independent, a move that reportedly disappointed Buckingham Palace.