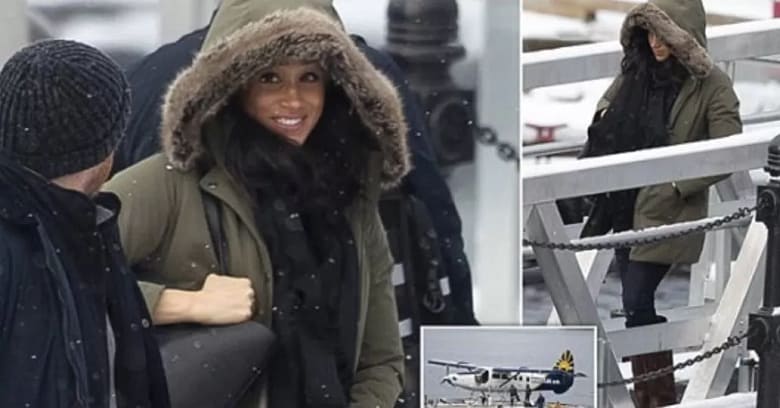 Only yesterday I wrote that no one is taking pictures of Meghan Markle, but only write stories about seeing her somewhere, as she immediately responded…
Moreover, not one or two muddy photos from random people, but a dozen quite high-quality. As if in response to people's doubts in blogs and social networks, she specifically invited paparazzi to testify that she is really in Canada (note the logo)
Megan drove 22 miles from the mansion on Vancouver island to Victoria Harbor airport, where she boarded a seaplane bound for the mainland.
Archie's eight-month-old son was nowhere to be seen, and Megan, accompanied by security staff, did not take her Luggage with her when she flew to Vancouver.
Megan pulled a fur-lined hood over her head and put on brown knee-high boots.
The trip was actually kind of weird… as if it was specially arranged to show Meghan, because the purpose of it was… a tea party in the office of the charity organization DESS Vancouver.