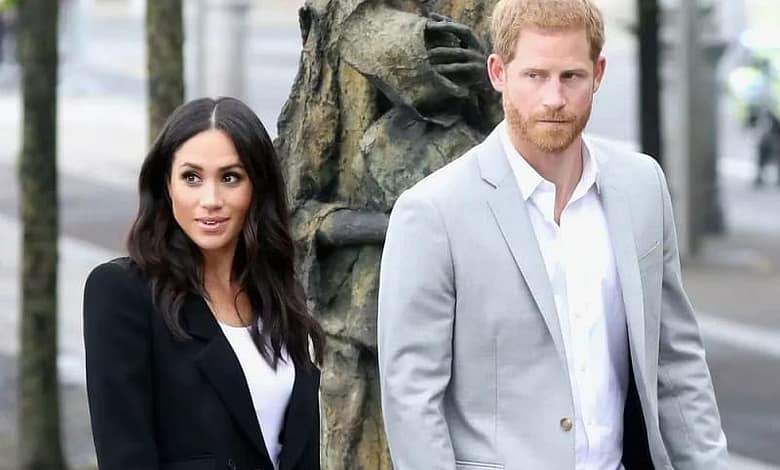 United Kingdom
Friends of Meghan and Harry claim that he is happy in Canada. Does Harry know about this?
Some strange and contradictory information has recently been received from overseas about this couple. At first, the world's media reported that Prince Harry in his speech before leaving Britain said that it was painful for him to leave his native country, family and friends. That moving to North America is a forced move (since his wife insisted on it). And he, as a real husband and father, should do everything in the interests of his family.
After arriving in Canada, there were reports that Harry longed for friends and comrades, as he could not find a use for himself in his new "independent" life with Meghan. He is used to being a Prince, and what it is like to live in the wild, he does not know. Communication with friends on Whatsapp, his wife strictly limited, excluding from his circle of communication all people she did not like. Harry obeyed his wife, again sacrificing his own interests.
Next, the restless Meg forced the Prince to lose weight and take care of his wardrobe, criticizing his appearance and ability to dress. But before that, she sent him to a hair extension clinic.
Why is it Harry?
No one asks him about it. He needs to perform at events and get paid for it, bringing them to the family. And there is nowhere to retreat. According to sources, the Prince unconditionally trusts the opinion of his wife and she has a huge influence on him.
Perhaps Harry is happy with his role in the family. He used to be on his own, a lot of brawling when he was young and naughty. Now he is in the hands of his wife, who makes it clear where they should live, how they should earn money, and with whom they (especially him) can communicate. In the eyes of the British (and not only), he looks like a weak-willed man who lives by his wife's opinion. And he seems to like it.
Sussex acquaintances say that Harry now looks happy. American magazine People refers to a family friend who says that Meghan and Harry have become even closer to each other.
"They are crazy about love and very affectionate with each other," an anonymous friend of the family said.
He added that Meghan now primarily thinks about the family, about the well-being of her baby, and she and Harry just want to enjoy family happiness.
"Archie and Harry are having a great time together, and Megan is an amazing mother. She takes great care of him»



"Harry looks much happier in Canada than in the UK, and feels calmer here. So far, he does not regret his move, " the Daily Mail reports the words of a source who wished to remain anonymous.
Personally, it reminded me of the time when Megan was walking in the Park with the dogs and Archie and smiling at the camera of the photographer who was shooting her. Her expression seemed to say, " Let the Royal family see that I am happy to leave." Also here. Anonymous "sources" report that Harry is happy, let the Queen and the whole world know. Does Harry know about it?