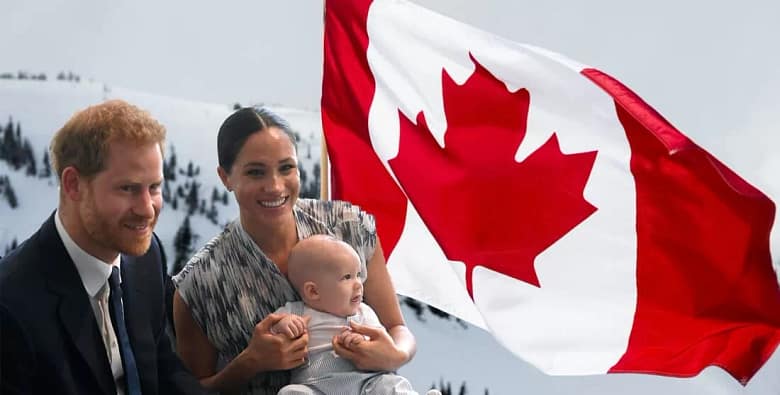 United Kingdom
Harry and Meghan: why members of the Royal family can't live in Canada
Britain is the inventor of one of the world's greatest innovations in government: a monarchy that rules, but… does not rule. Canada has taken this system and improved it, taking it a step further. The canadian monarchy is virtual: the Queen does not govern or reside in Canada. She is a monarch at a distance. Close to our hearts, far from our hearths-writes the canadian newspaper Globe and Mail.
And that's why, in response to the sudden announcement of Prince Harry and Meghan's plan to move to Canada while remaining part of the Royal family, the Trudeau government's response, according to ordinary Canadians, should be simple and concise: "No!" You can visit Canada, but as long as you are members of the Royal family, Canada cannot allow you to stay.
It is not a question of parting with the crown. On the contrary, it is about preserving Canada's unique and highly successful monarchy.
Canadians love their monarchy, and they love the short-term visits of the Queen and other members of the Royal family. But they do not want the people who embody the Crown to make a home in their country – this is not in keeping with the long-standing nature of the relationship between Canada and the UK, and Canada and the Crown.
If they were ordinary individuals Harry and Meghan from Sussex, Canadians would say to them: "Welcome!" But keeping a Royal resident-the sixth Prince in line-is not something that Canada can allow.
Canada is not, and never has been, Britain. There was never a class system with hereditary aristocrats, as in Britain, and Canada finally broke with the idea of an aristocracy when, in the Nickle Resolution of 1919, the British government demanded that titles be stopped for Canadians. Moreover, thanks to the 1931 Statute of Westminster, Canada's relations with great Britain were designated as a Commonwealth of equal and independent Nations.
However, Canada has retained the monarchy, and the head of state, like other Commonwealth countries, is the Queen. The Queen's representatives here are the Governor-General and the provincial governors, who perform all important duties, starting with the opening of parliaments and ending with the decision to form a government. Since the 1950s, governors-General have always been Canadians.
"The Sussex people want to solve their personal problems, and the Canadians wish them luck"" the newspaper writes. "Canada welcomes people of all faiths, nationalities and races, but if you are a member of our Royal family, our country cannot become your home."