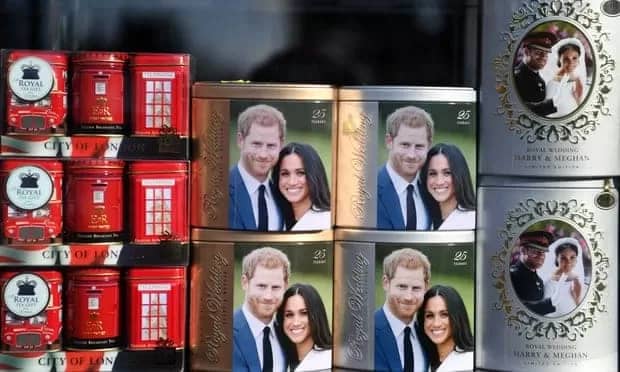 United Kingdom
Meghan and Harry's bid for Sussex Royal trademark blocked by Australian doctor
The couple, who retired this month, plan to use the Sussex Royal trademark, which they registered in the UK, to launch their Foundation and other branded products around the world.
After the Royal summit, which was to determine the future of the Sussex family, Buckingham Palace announced that Harry and Meghan could not use their HRH titles "as they no longer work as members of the Royal family." However, the couple will retain their Dukedom titles and will now be referred to as Harry, Duke of Sussex and Meghan, Duchess of Sussex.
As for the future of the Sussex Royal brand, the statement did not say anything about it, but it would be logical to assume that, since the couple is no longer Royal, they are not entitled to use the word Royal in the name of their trade brand.
Earlier this month, it was revealed that the Duke and Duchess of Sussex have registered the Sussex Royal trademark in the UK and are now seeking to register the brand as a global trademark.
Along with the Sussex Royal registration application, which is also used by the couple on their Instagram account and on their website, a request was also made to register "Sussex Royal-the Duke and Duchess of Sussex Foundation," the Guardian reports.
But, as it turned out, after applying to the EU authorities for a trademark on a number of products, including beer and jewelry, under the Sussex Royal brand, Sussex Can face the need to protect their potential brand, because anyone can file objections to it.
And such objections have already been filed.
Australian doctor Benjamin Worcester, from Victoria, Australia, issued a legal opposition to their request.
It is not known why Mr. Wooster filed an objection. But because he opposed their trademark, the registration period is now extended from February 20 to at least March 20. Harry and Meghan may now have to pay additional legal fees to open their brand.
Earlier, it was reported that, after the Guardian reported that Sussex Had not yet registered their brand outside the UK, an objection to registration was filed by an applicant who appears to live in Italy. He submitted it in German, with English listed as a second language. A search in the database shows that this was done on behalf of the Phoenix Kerbl Ui.