United Kingdom
Meghan Markle and Prince Harry Shared a Rare Public Kiss at a Weekend Polo Tournament
Red lipstick smear and all.
On Sunday, Meghan cheered for Prince Harry as he played in a Santa Barbara polo tournament with his team, Los Padres. In photos obtained by Daily Mail, Meghan was seen wearing a chic black and white ensemble for the occasion, which consisted of a black polka dot tie-front blouse paired with white knee-length, wide-leg trouser shorts. The Duchess of Sussex finished her classic outfit with all-black accessories, including a wide-brimmed hat, oversized sunglasses, pointy-toed heels, and a simple belt. She wore her hair down in elegant loose curls and sported a timeless red lip.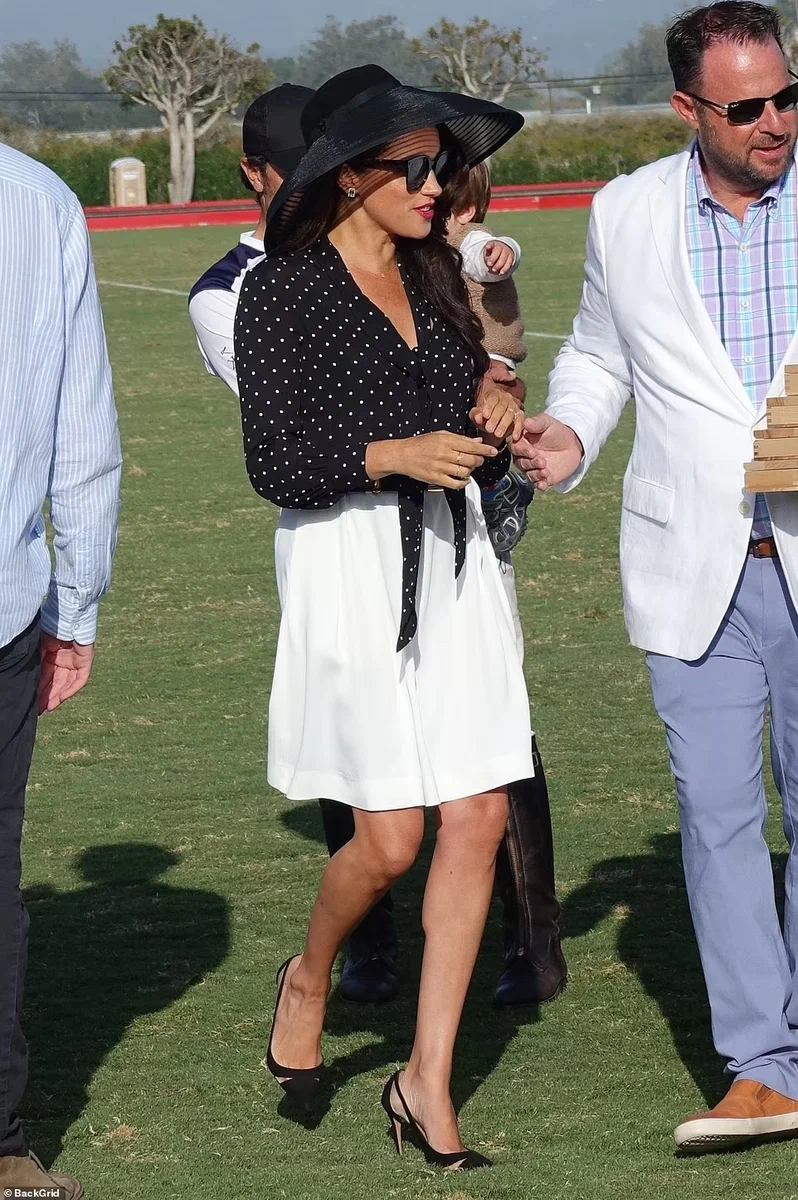 Harry, on the other hand, looked ready to compete as he wore a dark teal jersey shirt, white pants, knee-high boots, and black sunglasses. Although he played polo for most of his life alongside Prince William while growing up in London, Harry only recently decided to join the Southern California team since making the location his primary home base in 2020.
After Prince Harry's team managed to take home the Lisle Nixon Memorial trophy during Sunday's event, Meghan stepped in to present the prize. She politely pecked each team member on the cheek before taking the opportunity to plant a kiss on her husband's mouth during the ceremony, red lipstick smear and all.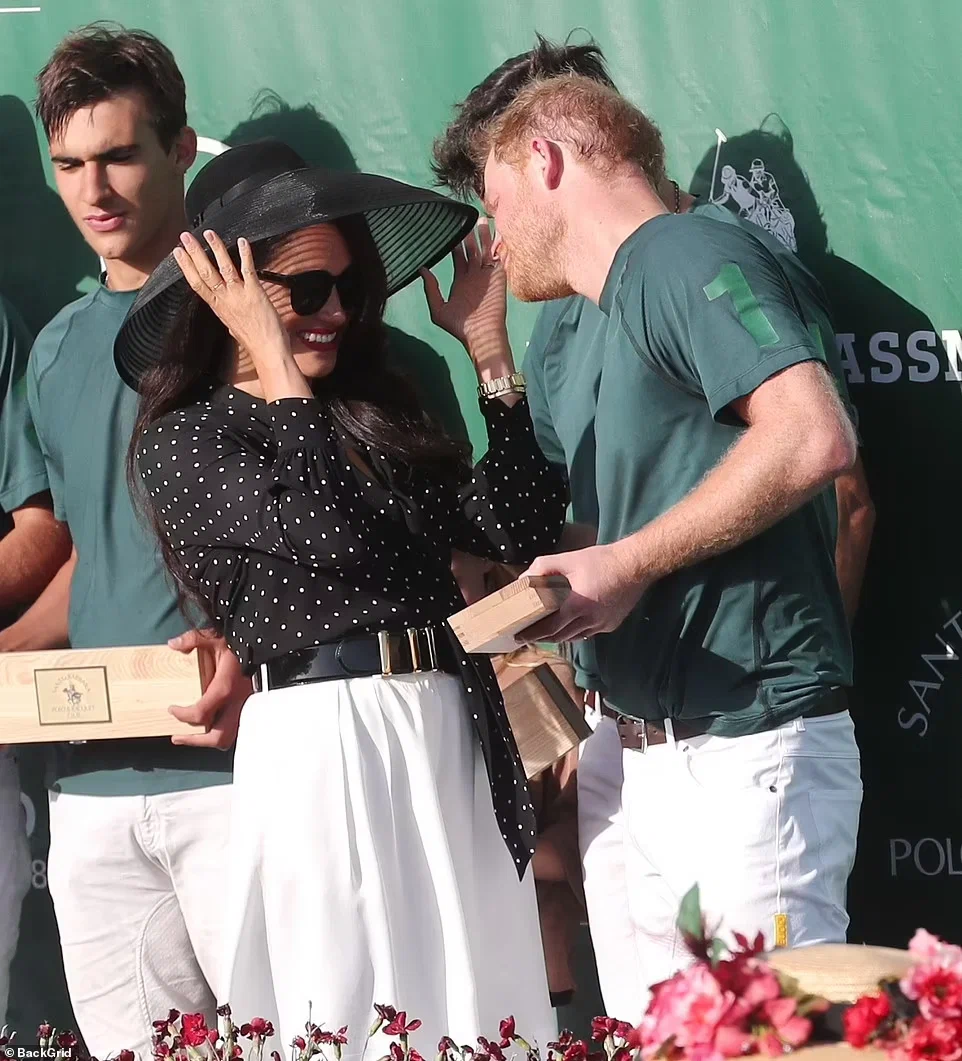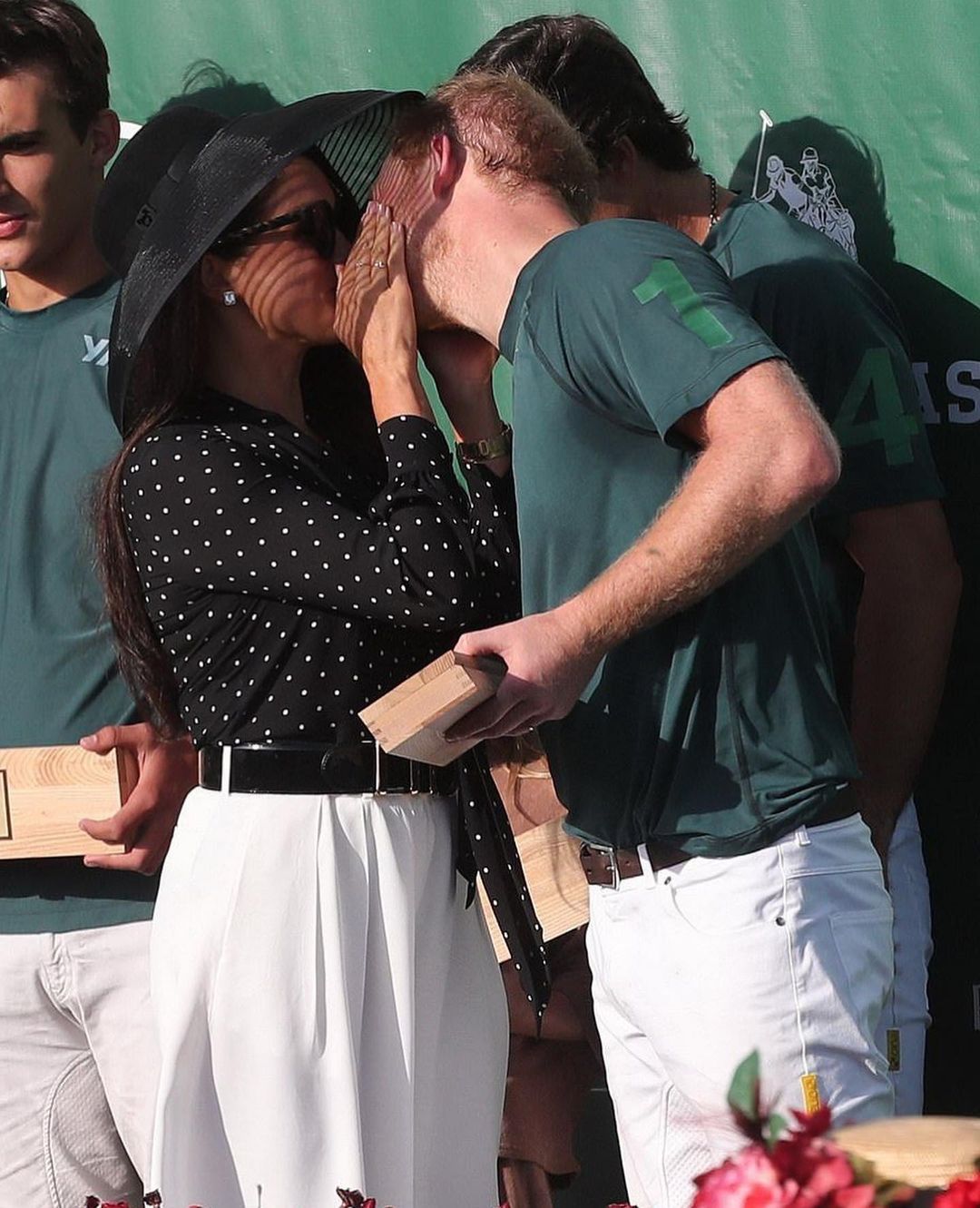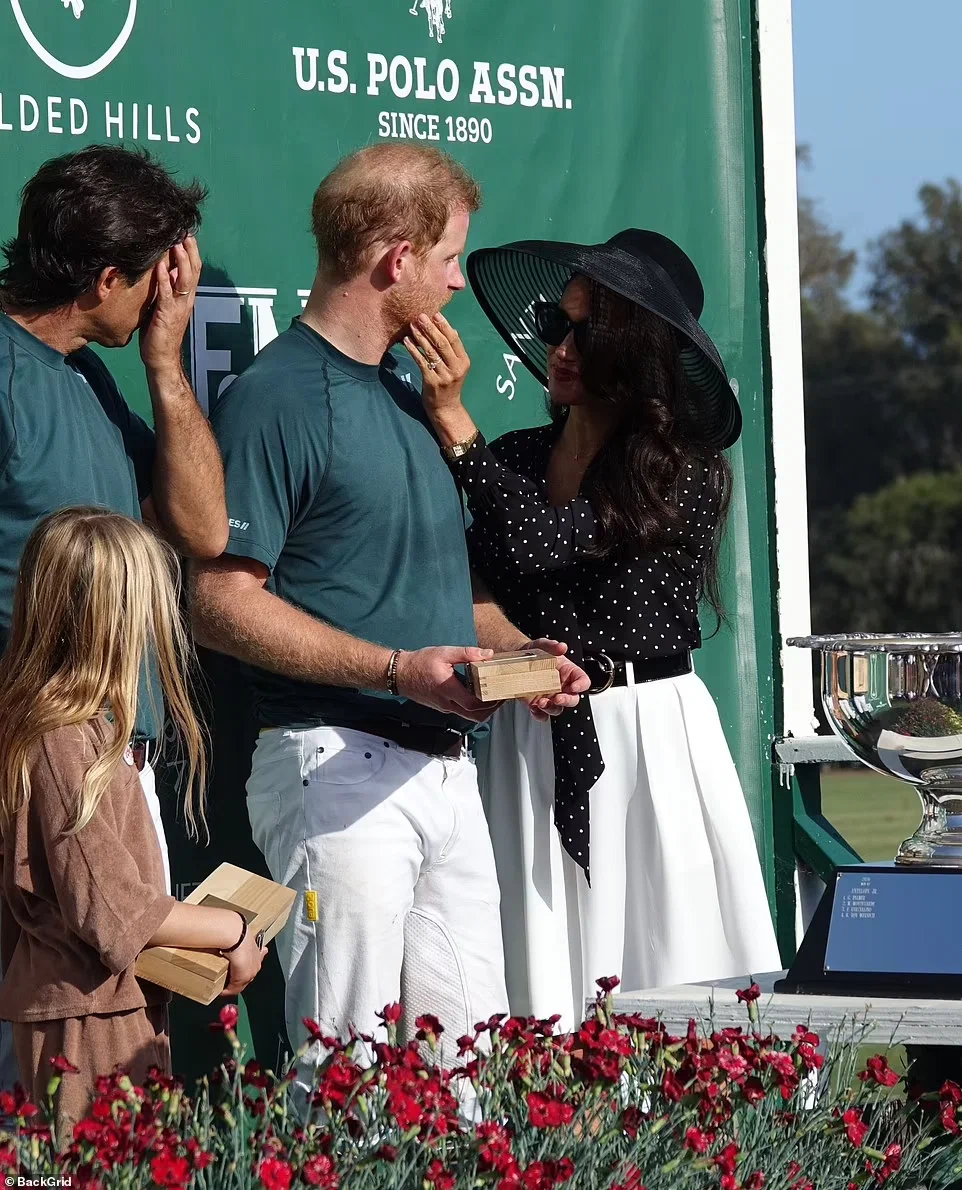 This isn't the first time the pair has tested the limits when it comes to kissing in public. Just last month, the Duke and Duchess of Sussex shared another intimate moment in front of thousands of spectators during the opening ceremony of the Invictus Games. The embrace came moments after Meghan introduced her husband and gushed that she "could not love and respect him more".