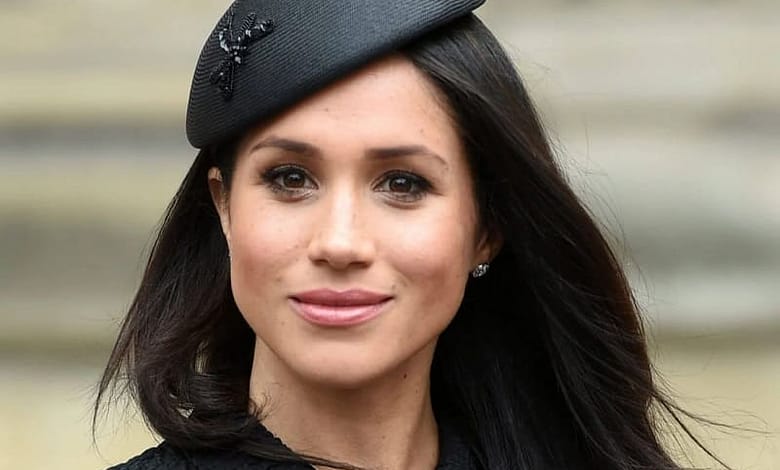 United Kingdom
Meghan Markle Has an Evil Money Agenda – That's Why She Failed as a Royal
Meghan Markle wasn't "ill-prepared" to be a royal. She never intended on being a member of the royal family in the first place.
Reports are that Meghan Markle was "ill-prepared" for life in the royal family.
Apparently, her career as a Z-list actress didn't prepare her for becoming "the most famous woman in the world."
The problem is, Meghan had an agenda from the outset. The royal family is just a marketing tool for her.
So Meghan Markle was apparently "ill-prepared" for life in the royal family, according to a royal expert.
Sorry, but I disagree entirely.
It's impossible to be "ill-prepared" for life as a royal when your intention wasn't to give it your best shot in the first place.
Meghan Markle branded a 'B-list actress ill-prepared for the global spotlight'https://t.co/hcnYqIl5To pic.twitter.com/KdM9qDNfOC

— Daily Star (@dailystar) May 22, 2020
Meghan Markle Went Into Her Relationship With Prince Harry With A Plan
The mistake that a lot of royal commentators make, in my opinion, is to believe that Meghan Markle entered her relationship with Prince Harry harboring innocent intentions.
I've written about my feelings on Meghan's ambitions during her time married to Trevor Engelson and her relationship with chef Cory Vitiello.
Meghan Markle, in my opinion, is a calculated social climber who uses relationships to get what she wants.
Did Meghan's Time As An Actress Prepare Her For Royal Life?
According to royal expert Kate Nicholl, there was a suggestion that Meghan Markle would be prepared for royal life because of her time as an actress:
As an actress, she was used to being photographed, but she's said herself there was this suggestion that she would be able to handle the press attention and find her way in the spotlight because of her previous experience.
Kate Nicholl continued:
Whereas actually, I think what she encountered was almost impossible to prepare for, and certainly her experience as a B-list actress wasn't going to stand her in [good] stead for suddenly becoming the most famous woman in the world.
Hold up. The most famous woman in the world? Now, that's a bit of a stretch, in my opinion. Perhaps in Meghan's mind, that could be true.
In reality, though? Absolutely not.
'B-list' Meghan Markle was 'ill-prepared to be world's most famous woman', expert says https://t.co/0ePA3kX19J

— Mirror Celeb (@MirrorCeleb) May 22, 2020
The Royal Family Was Just A Title To Be Exploited For Meghan Markle
Again, much of the analysis and commentary comes from the basis that Meghan Markle intended to spend the rest of her life as a member of the royal family.
This is where many of the theories fall apart.
Unlike Kate Middleton, Meghan Markle had other ideas from the outset. And they didn't involve playing second fiddle to Prince William's wife.
The Duchess of Difficult has always wanted to be the star of the show. Anything less than the center of attention doesn't cut it for her.
I claimed as far back as January that a move to Los Angeles was always on the cards. Canada was nothing more than a stopgap to keep those around them happy.
Los Angeles was always the end game for Meghan Markle. It's the entertainment hub where she can chase down those roles that she wasn't talented enough to snare on her own.
Now she's a member of the royal family. That has to have some market appeal, right? At least in the short term, before those doing the hiring realize that despite the new husband and title, it's still the same old Z-list actress that was carrying around a briefcase back in the day.
Being A Member Of The Royal Family Isn't Difficult. Meghan Isn't Unique
Many Meghan Markle fans have short memories or don't know the history. Kate Middleton was roasted by the British media when she was dating Prince William, and even when they were newlyweds.
It comes with the territory.
The truth is, with Frogmore Cottage as their UK residence, both Prince Harry and Meghan Markle could have easily enjoyed the life of quiet and calm that they claim they want.
But they moved to LA because avoiding the media isn't the aim. Pushing Meghan's career is.
And Prince Harry? Well, much like Trevor and Cory before him, he's just the supporting cast.
Aubrey Hansen @Words_By_Aubrey CCN