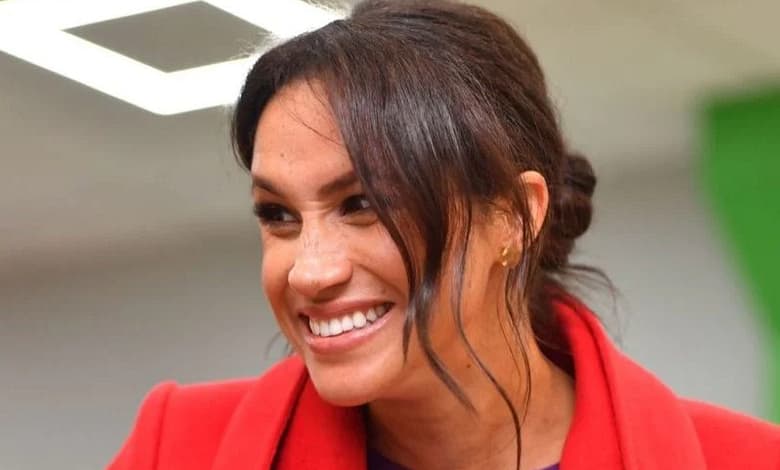 According to sources, Meghan Markle and Prince Harry are "incredibly happy" that they have decided to leave the Royal family. And Meghan is reportedly also happy that "her work can make her the breadwinner of the family, and that she can help Harry learn more about the real world."
"She's not a millionaire," says an insider. – She worked hard to get to where she is today."
Can you imagine???!!! And where is she today??? Lives on a canadian island, in someone else's house, wears things that she wore back in the days of "Suits"…
Yes, I will agree that she worked hard (we will not specify how or what) to marry Prince Harry. By marrying him, she really reached the top that a woman of her level, ability, and position can reach – she became a member of the Royal family of great Britain – one of the most famous and powerful families in the world.
Her whole future life should be like a fairy tale-a life in a beautiful Palace with a lot of servants and assistants, with almost unlimited spending and love of subjects.
But then Megan decided that the position of Princess, wife of the sixth Prince, is not good enough for her, and the role of Queen does not Shine for her. Raised on American values, she apparently thought that the monarchy could be modernized and soon move to an elective system of succession, and then the one who will be more popular will win. So Meghan decided to outshine everyone, including the Queen.
And when she realized that the British are not going to love her more than the Queen, and even more than Kate, she was offended and decided to go for blackmail. Only the blackmail failed, and the modernizer was kicked out of the family along with her husband, who still didn't really understand what kind of shit Megxit he was getting into…
Now Meghan even hopes to teach Harry what she calls the "real world," as if he had lived in a fairy tale before…
A source says: "Meghan likes the idea of being a breadwinner … she has no plans to do another show like Suits, but Harry encourages her to do film voiceovers, write, produce and direct in her spare time."
So the Prince is now ready to do the housework-cook porridge and babysit Archie while Meghan works for the family.