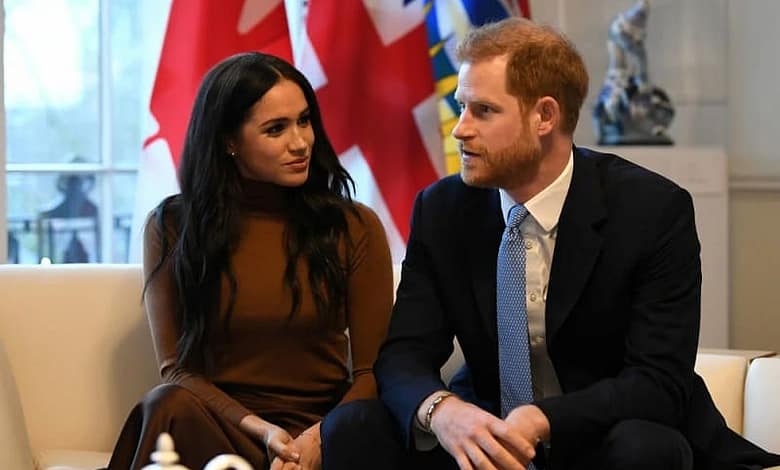 United Kingdom
Meghan Markle & Prince Harry Are Nothing More Than Professional Freeloaders!
Seriously, what have Meghan Markle and Prince Harry actually paid for since leaving the royal family and the U.K.? Absolutely nothing!
The couple claims they wanted financial independence. When will Meghan and Harry get the ball rolling?
So far, they've paid for absolutely nothing.
Let's face it, Meghan and Harry are laughable freeloaders!
From what I recall, Prince Harry and Meghan Markle claimed they were stepping back from royal family duties to pursue freedom and financial independence.
I have to ask the question, at which point will they begin taking the financial independence part seriously?
Maybe by "financial independence," they mean independence from using their own finances? And just relying on others to foot the bill?
Since Walking Away From Royal Duties, Have Meghan & Harry Paid For Anything?
What have Meghan Markle and Prince Harry paid for since leaving the royal family? Perhaps the flight to Canada? Although the British taxpayers likely funded that.
The $14 million mansion the couple lodged at on Vancouver Island, Canada, was rumored to belong to an associate of the Clinton family. That makes sense with Meghan Markle being friends with Hillary.
We know, regardless of who owns the property, that it was "loaned" to the couple.
We All Know Canada Wasn't The End Game For Meghan Markle. LA Was Always On The Agenda
Next up, Los Angeles! The City of Angels!
Reports are that both Meghan and Harry ditched Canada once they realized the Canadian authorities had no interest in paying the couple's security bills.
And how did they get to the U.S.? By private jet, of course! Did they foot the bill for that? Absolutely not! That's not how Meghan and Harry do things!
Tyler Perry, an actual legit Hollywood multimillionaire, didn't just provide the transport, but he's also allowing the Hollywood royals to squat in his $18 million mansion in Beverley Hills.
Perry was convinced to provide the free flight and accommodation at the behest of Oprah Winfrey. I'm guessing she must have some incriminating photos of him or something!
I jest, of course, but why would anyone allow two scroungers they don't know to use their private jet and stay at their mansion?
Meghan Markle is showing us all that it's not what you can do, it's all about who you know!
Meghan & Harry Don't Have Any Money
I know it's hard to believe, right? And some journalists will try to convince us otherwise, but think about it for a second. Don't you think if Meghan had cash to burn, she'd be flaunting it? Of course, she would! She so badly wants to be an A-Lister.
The most telling of all is that Prince Charles is footing the couple's U.S. security bill.Why? Because if Charles hadn't stepped up, his son and daughter-in-law wouldn't have been able to afford to repay the $3 million spent on Frogmore Cottage.
That's right. They arranged a repayment scheme of $21,000 per month that lasts for over ten years! Does that sound like the actions of a couple who has the wealth to spare?
It seems Malibu Meg went crazy with the renovations because she wrongly assumed that the British plebs would be picking up the bill. Whoops!
A Negative Meg Story Always Brings Out The "Friends" To Defend Her
I figured that once the information on Frogmore and Prince Charles came to light that it wouldn't be long before one of the "Meghan and Harry's 'friends' claims" stories would surface.
You'd imagine that the "friends" would claim it's Harry and Meghan that are paying their bills, right?
Wrong!
They just wanted to clarify that it's not Prince Charles paying the security costs! It's the guy who's paying for their jet and mansion!
As if that's any better! "We're not freeloading off that guy; we're freeloading off this guyinstead!"
I patiently wait for the day that Meghan Markle and Prince Harry pick up the tab for any part of their expensive lifestyle. I may be waiting a while, though!
Author: Aubrey Hansen @Words_By_Aubrey, CCN