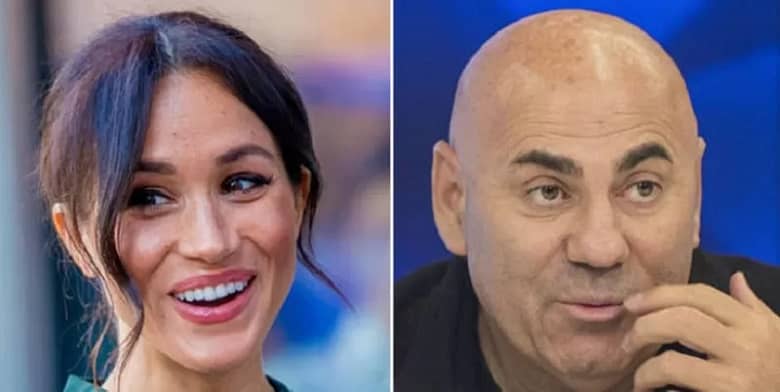 United Kingdom
"Meghan Markle turned a Prince into a frog": Joseph Prigogine trolled the Duchess
A well-known producer commented on the scandal in the British Royal family. Joseph Prigogine spoke out about 38-year-old Meghan Markle.
The former American actress and grandson of the British Queen expressed a desire to give up duties and privileges in order to become free and financially independent. The situation did not leave even the stars of Russian show business indifferent.
Producer and husband of the singer Valeria commented on the decision of the Dukes of Sussex. "Meghan Markle is the only woman in the world who married a Prince and turned him into a frog," said Joseph Prigogine.
Fans of Joseph began to discuss his joke vividly, making it clear that they, too, are aware of the foreign scandal. Unlike the Prim Brits, many of our compassionate people supported the couple.
"You need to live your life. If you do not want to, then you need to leave", "He made the right choice, wants to be free and live as you want. You don't know anything about his life in the Kingdom, and you already regret it. Not worth. He is happy, and this is the main thing", "They will live in a hut and breathe freely", " He made his choice by marrying her. For the woman he loved, he chose freedom. In any case, there was nothing for him in this Royal family", "it was Not from a good life that she made such a choice, depriving herself of privileges", " Megan is a superwoman! And to leave the Royal family, Harry conceived, even when he lost his mother. Respect to them that they were able to escape from this hell with pedophiles, drugs, murders and reality shows with live people who were not even asked if they wanted to participate in this or not. And forced only because they were born in this family", " Everyone chooses what is close to him. They chose freedom, love and independence, " users said in comments.
I believe that Prigogine is right: Meghan Markle – the very mediocrity and the Prince in the same swamp pulled. And not freedom it wanted (if would this was so, then not climbed would she so stubbornly in Royal family), and simply played on preemptive, to not be expelled with disgrace from "firms", and type. itself plummeting has.
It's funny to write about hell with pedophiles and drug addicts. You can call a man anything you like for having sex with a 17-year-old saleswoman, but certainly not a pedophile. The whole world knows how Megan handed out bags of marijuana at her previous wedding, and how Harry was sent to drug rehab by his father.
Harry could have given up the Royal life before the wedding, but Meghan wouldn't have needed him. She wanted all these Royal privileges, titles, and decorations. Only she wasn't smart enough to hold on to it – it wasn't enough for her.
The couple's entourage said that Meghan is determined to break with the monarchy. Only for some reason she still wants to be called Her Royal Highness the Duchess of Sussex – after all, that's what she called herself in her "rebellious" statement.
But Prince Harry found it extremely difficult. According to relatives, he is heartbroken.