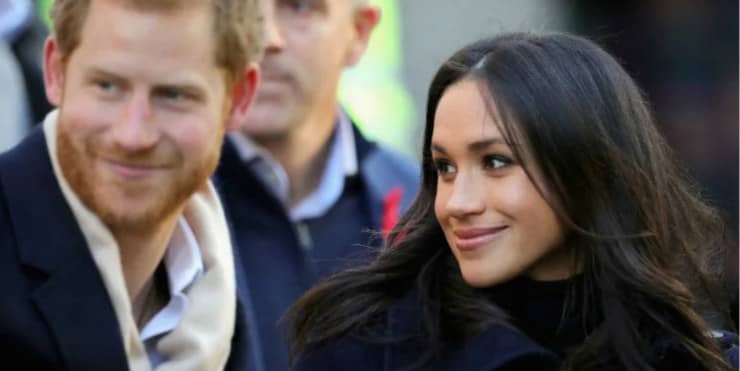 A former American actress and a British Prince have resigned as members of the Royal family. This was the subject of a discussion in the ITV documentary "Inside The Crown: Secrets of the Royals".
Expert lady Glenconner spoke about the situation. She was a childhood friend of the late Princess Margaret, and later her lady-in-waiting. The court lady even attended the coronation of Elizabeth II.
Lady Glenconner said that Meghan Markle initially made a big mistake – she put herself as a leader in her marriage to Harry. Because of this, Harry was never able to find his place at the Palace.
"Meghan Markle should have allowed Prince Harry to lead their Royal roles. She needed to make a leader out of her husband, as Kate Middleton did in her marriage to William", – Glenconner said.
The court lady noted that fans of the Royal family did not like to watch the rootless American actress run ahead of the Prince of blood. Megan had to take a step back to stand just behind her husband.
This experience was brilliantly embodied by Kate when she became a member of the Royal family. But the Duchess of Sussex did not heed this lesson.
"The Duchess of Cambridge did a really good job. She didn't get ahead of the future king. She looks great, so cute and perfect. It allows Prince William to take the lead. The Duchess of Sussex may have to find out that this is what we want in the Royal family", – the sun quoted the lady-in-waiting as saying.
Another Royal expert named other qualities of Kate, which, unlike Meghan Markle, helped her achieve success and recognition at the Palace. "Catherine is a person who is quite private, despite the publicity. She is very careful, she never makes mistakes, " – said Royal reporter Emily Andrews.
Elizabeth II spent several days working with her staff and lawyers on a tough deal on Megxit to determine the new roles of Prince Harry and his wife. Harry and Meghan didn't get what they expected, and they're probably biting their elbows right now. They lost their HRH status (Their Royal Highnesses), but retained the titles of Duke and Duchess of Sussex. The couple will continue to support their private patronage and associations, but will no longer officially represent the Queen.
Meghan and Harry's attempt to register the Sussex Royal trademark failed. The star status of the Duchess was questioned, because she is not a star and has never been one. Well, experts predict its financial failure.