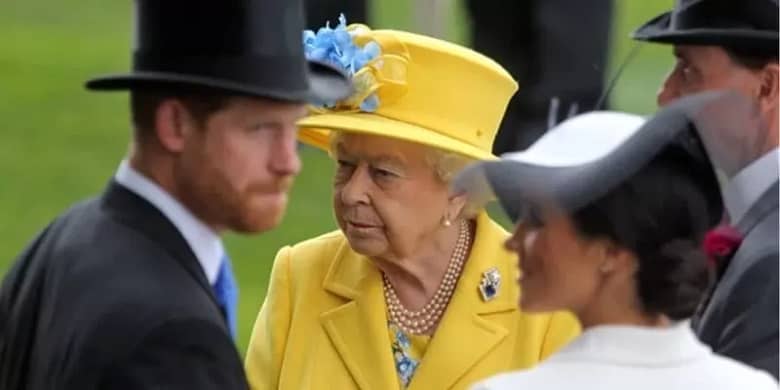 United Kingdom
Meghan, pray for the Queen's health. Otherwise it will be worse
The Queen was unable to attend the annual meeting of the Sandringham women's Institute on January 23. For the first time in 70 years. The first time she visited it was when she was a Princess.
Buckingham Palace hastened to assure everyone that this is a small cold and that's all. There's nothing to worry about. And 93 years is not a joke.
But the British have already found the culprits-Meghan and Harry (although, according to the main version, the Prince passes as an accomplice). Drove grandmother to her grave, ungrateful monsters! Prince Andrew is sometimes remembered with an unkind word, but much less so than Prince Charles's younger son.
And the worst thing that can happen now for the fugitive Dukes of Sussex is the death of the Queen. The wave of hatred will be SUCH that Elon Musk will have two real candidates for a flight to Mars. For Queen Meghan's death will not be forgiven.
Elizabeth II is the most popular person in the UK. Its symbol. Most citizens were born during the reign of the Queen and her departure will provoke not only grief, but a slight panic and loss. This was already the case when Queen Victoria left for a better world.
And if this sad event is also associated with Megan…
You can no longer even dream of a career.
Hollywood? Forget it! Hollywood is not only an American, but also a global dream factory. And not the fact that they will risk projects by inviting an actress to the role, which is boycotted by half of the world.
Yes, Hollywood is americocentric, but it clearly reacts to the mood of the masses around the world. For example, when they realized that one appearance of fan Bingbing would secure a box office in China, they started calling her to the movies as often as possible.
In the opposite direction, this also works. Why do they need an actress who is guaranteed to fail the film's distribution in some, far from poor countries?
The key to a more or less successful future for the Markle family is the Queen's good health for as long as possible. Otherwise, it is better for them not to return to England – she will be killed.
We all have grandmothers. Sometimes they are simply unbearable, sometimes capricious. But it's still a grandmother. And deal with an elderly person in this way… you have to be a nasty thing…
It was always possible to solve everything easier, with less nerves and more respect. Especially if you live not just in different rooms, but in different palaces. If there is a desire for this, and not just ambitions.
But…
PS. You see, the problem is not that Meghan and Harry left, but HOW they did it. Some try to insist that they "had the right". It's not about the law, it's about the process. In WHAT they did and WHAT they said.
That's all.