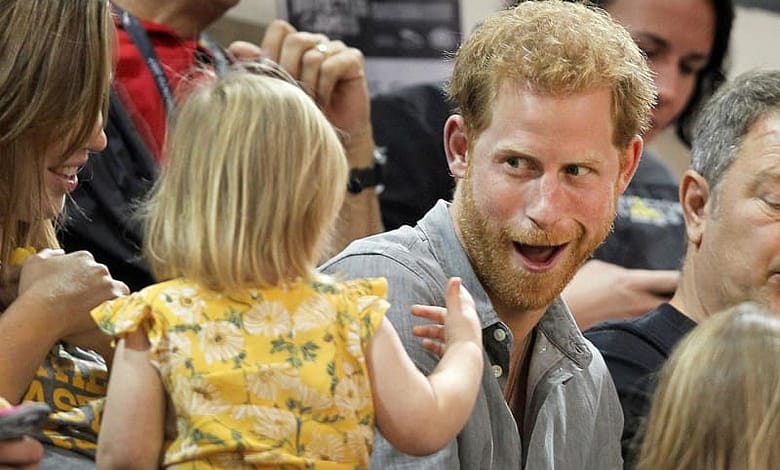 Rumors about Meghan Markle's pregnancy began to appear immediately after her wedding with Prince Harry. And rumors about Megan's pregnancy with twins also appear not for the first time.
Here and this time the Globe magazine (who would doubt!) again reported that Meghan Markle is pregnant, besides twins!
And she told this "happy father" exactly on his thirty-sixth birthday, which is why the poor man almost choked on his birthday cake.
"Prince Harry got the greatest gift of his life last week," according to Globe when the Duchess of Sussex told him she was pregnant with twin girls.
She waited until after buying a new home and negotiating the Netflix deal for "the perfect time," which was while "he was digging into his first slice of birthday cake." Prince Harry was "stunned, but ecstatic" that Archie will have sisters.
Now guess what the girls will be named? Diana and Elizabeth? You are only half right: Diana is certain, but the second girl will get the name of the second grandmother-Doria!!!
But Globe didn't stop with these fantasies… According to this American publication, the Royal relatives were clearly not happy with the news.
I suspect that the Royal relatives are not aware of this news at all, but the Globe writes:
A royal courtier told the outlet that Prince Charles and Prince Philip "are concerned the girls will be raised as American citizens despite their dual nationality."
Well, Yes! Prince Philip has nothing better to do than worry about how the daughters of an American actress and his traitorous grandson will be brought up. I believe the Duke of Edinburgh has long since cursed the renegade and forgotten his existence.
Then it gets even funnier…
Prince William and Kate Middleton "have not officially reacted to Meghan's pregnancy," but Markle is hopeful "it will bring the brothers back together."
Why would it suddenly? What's the logic of the person who wrote this? Or hoping for it? .. How can the birth of two girls bring two brothers together on opposite sides of the ocean? Will the ocean dry up? Will the continents move? Or will he force William to give up everything and emigrate to America to be closer to his brother and his daughters?
I even imagined William running to Santa Barbara, dropping his slippers …
Well, the cherry on the cake in this article is the words of the "Royal courtier" that "Kate is fuming because she always wanted twins."
Well, Yes! She's also racist and jealous…