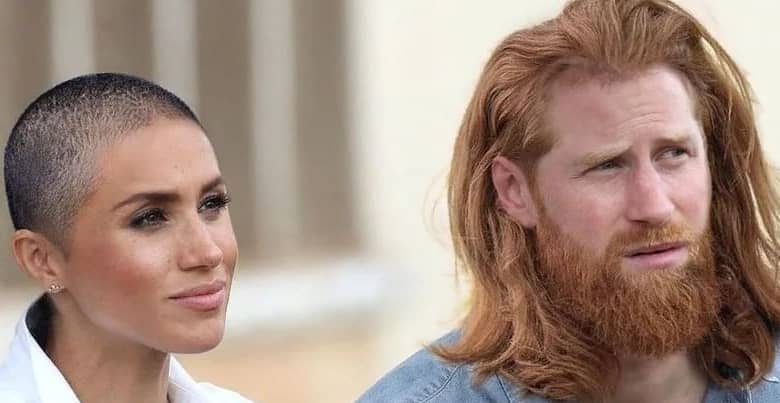 Italian painter and photographer hay Reilly decided to defuse the difficult situation prevailing in the world and make people smile more.
In his instagram account, he posts different photos with famous people changing their appearance.
The last people he fantasized about were Harry and Meghan.
Riley writes that in the context of the pandemic, people around the world are faced with the fact that hairdressers and salons are closed. And we must somehow get out of the situation.
The artist says that it often happens that women decide to radically change their image, shortening their hair, or go to quite drastic measures—shave their heads.
At the same time, for some reason, men tend to do the opposite. They begin to grow both hair and beard. From this point of view, the Italian had fun with Harry and Meghan.
Although, as I think, there is another meaning hidden here.
Megan is the head, "the man in the house", and Harry is a rather dependent "man" wife.
Of course, this is my fantasy. But based on what we have seen recently in the family of Meghan and Harry Markl, this is exactly what is happening.
And American paparazzi write that if Harry and Meghan tried to hide from them in Hollywood, they will not succeed. Photographers literally spend the night near the house where the Sussex supposedly live. It is assumed that a good quality photo can be sold for 80-100 thousand dollars.
But Meghan is not going to hide, and even wants, allegedly, to allow reporters into her house, so that they cover the family's life from the inside. It seems that's why they bought Mel Gibson's mansion.
And they look good in this style…