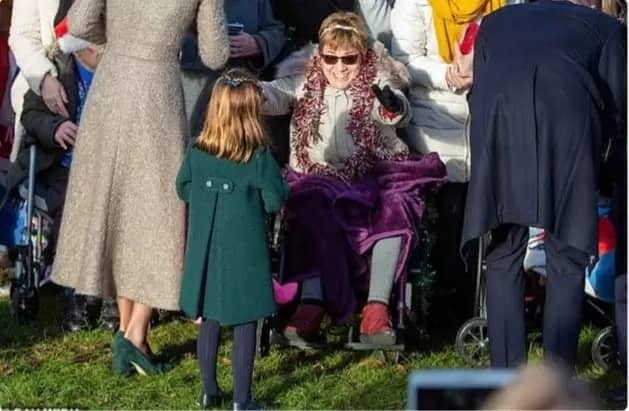 United Kingdom
Previously unpublished Christmas photos of Princess Charlotte, Prince George and their parents
Last Christmas, the Cambridge family simply made a splash with their exit among their fans. The main characters and stars of this event, of course, were children – Prince George and Princess Charlotte. They attended the Christmas Service for the first time, as mom and dad decided they were old enough for it.
Especially admired all the little Princess. Photos of her and videos of her curtsying to the Queen have spread around the world.
And recently, the press was provided with photos taken by Gemma's mother, who suffers from cerebral palsy and moves in a wheelchair.
Gemma's mother, Pat, gave these pictures to the Daily Mail, and now we can see photos of Charlotte smiling happily.
Gemma gave her a pink Flamingo, worth a pound and a half.
The woman also received this Flamingo as a gift and always took it with her on trips, where she took photos and videos, as if on his behalf.
This time, she and her mother came specifically to see the Royal family, and Gemma, seeing Charlotte, decided that her Flamingo should belong to the little Princess.