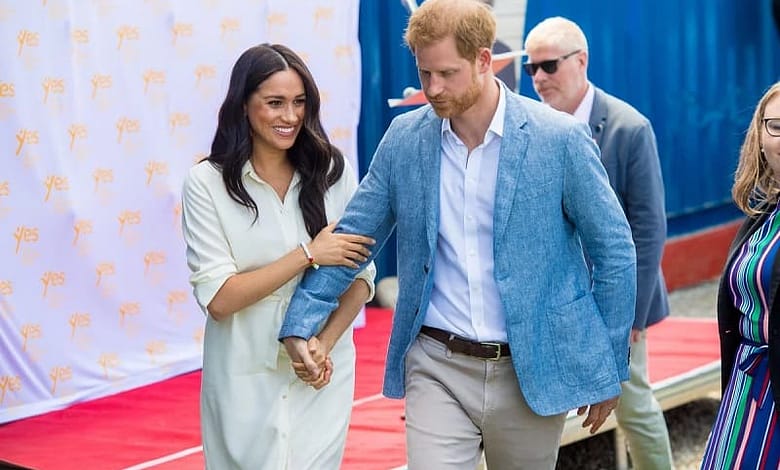 United Kingdom
Prince Harry became a victim of self-deception and henpecked. Now he's going to have to lose weight
If you carefully analyze the recent events of Megxit, you will have to admit the obvious: the British Prince Harry was the victim of self-deception. And, not the first and not the last victim.
What am I talking about?
Yes, in fact, it's all about the same thing – about love, which is often evil.
Well, what did you want?
The hapless high-born slacker fell into the nets skillfully set by the calculating Meghan Markle, and as a result convinced himself that he loved her without a memory.
Well, then everything went like clockwork: they quarreled to the nines with the British Kingdom. Well, how else? If no one in the Kingdom wanted to recognize "Her Majesty Meghan" as the main Queen?
However, this was not enough for the pragmatic lady: She, according to the American online publication RadarOnline, insisted that Harry remove all traitors from his life, that is, all those who criticized his break with the Royal family.
Meghan, according to the publication, personally helped the Prince remove all such contacts from his social networks, as well as their numbers and addresses from his phone book.
On top of that, Harry destroyed all the photos and emails he had previously exchanged with his current enemies on the orders of his wife.
"She," a source told RadarOnline, " taught Harry to be ruthless and not take any half measures so as not to show his weakness again."
"The Prince, of course, follows all her instructions," the source added.
It was funny, but Megan didn't think it was enough. Just the other day, she decided that her hubby would be nice to lose the pounds gained.
It's not likely that she cares much that he's accumulated them, most likely as a result of stress.
What matters to her is that Harry should look like a million dollars when they start Dating world-class stars like George Clooney, Jennifer aniston, Angelina Jolie, brad pitt and others.
In General, like it or not, and the boy will have to go back to the gym, at times reduce the consumption of carbohydrates, well, run, run, run… Until he reaches the result set by his wife.
And then what? I think that then the beautiful Markle will replace the newly made handsome husband's wardrobe with a new one. By the way, he will not forget himself, his favorite. And they will go hand in hand to win over Hollywood.
I hesitate to ask: will she give her henchman a Hollywood makeover?
Oh, Harry, Harry… How did you get into this shit?