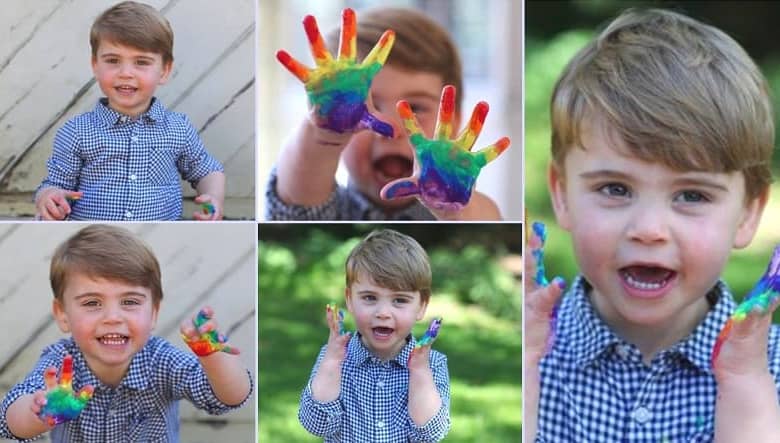 Today, the youngest son of the Duke and Duchess of Cambridge turned 2 years old. On this occasion, Kensington Palace released a series of photos of the little Prince.
«Sharing a sneak peek of Prince Louis's handiwork ahead of his second birthday!

We are pleased to share images ahead of Prince Louis's second birthday tomorrow, taken by The Duchess this April», — says the accompanying inscription.
In the pictures, Prince Louis is experimenting with colors — and we can even see the results of his work!
Louis, dressed in a blue checked shirt, is not afraid to get his hands dirty.
He looks clearly delighted with the multi-colored paint on his hands and makes a handprint with a rainbow pattern to stick it on the front window of the family home.
Drawings of rainbows began appearing in Windows across the country after schools closed in response to the coronavirus outbreak.
They are originally from Italy and have quickly spread across the UK, where they are perceived as a message of hope and something fun for children.
Kate carefully drew a rainbow on Louie's hands to make the perfect print.
Happy birthday, Prince Louis!