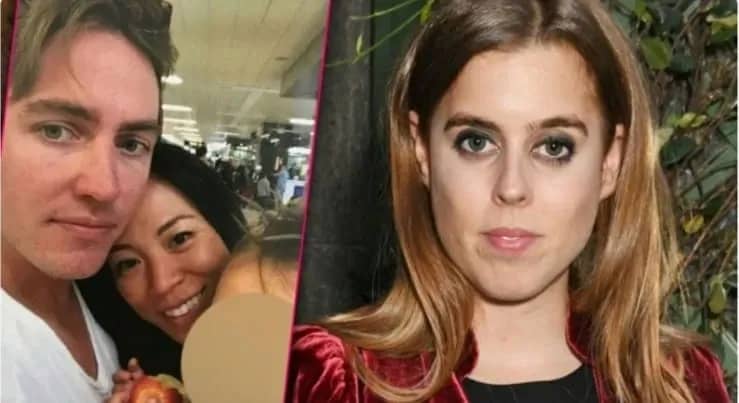 United Kingdom
Princess Beatrice is concerned about her fiance's very close relationship with his former girlfriend
Many people do not believe in the sincere feelings of millionaire Edoardo Mapelli-Mozzi for Princess Beatrice. Just the story of the breakup of his relationship with Dara Huang (the mother of his son, by the way), when the girl found out about the engagement of her common-law husband from the Newspapers, does not speak in his favor. And putting your ex out of the door for the night looking-well, it's not at all gentlemanly.
Everyone thought that with the Princess of York, he would definitely change, because it is not for nothing that he chose her as his wife: it means that he loves her. He also proposed to Dara, but it never came to the wedding.
And now Beatrice is concerned about her Edoardo's very close relationship with his ex-girlfriend. Yes, they have a son, and accordingly, raising a boy requires joint discussions, and meetings are inevitable, since the child is only three years old. But the fact that her fiance and his ex will resume too " close communication", she did not expect.
The Princess was unpleasantly struck by the fact that Dara Huang was still cutting Edoardo's hair herself. Yes, a millionaire from Italy is not able to turn to stylists or hairdressers, but goes to a former lover to "get a haircut". Are Dara's talents so many-sided that in addition to the profession of an architect, she is also an indispensable hairdresser for Edoardo?
But this is not enough. Dara Huang also helps him choose the right clothes for all the events he attends. He himself, apparently, is not able to do this, despite his excellent taste and rich experience of working in aristocratic circles in Europe. He does not trust stylists, but his common-law wife, though former, is one hundred percent. And it doesn't seem to occur to him to turn to his fiancee for advice.
Even so, how can you not respect your fiancee to allow yourself such a thing? But outwardly, it looks as if Edoardo and Dara kept their friendship for their son. In a word " High relations! "
And here I want to laugh. Why would the Gift of love Beatrice? They had never even been friends, and after the Princess had become engaged to her fiance, how could a deceived woman have warm feelings in her heart? Especially if she still thinks that the Princess is responsible for their breakup. Dara may not have any insidious plans to take back her former lover, but only Dara herself can know about this, and certainly not insiders.
Whatever it was, but I want to wish Beatrice real and sincere happiness, and with whom exactly – life will show. Moreover, she has recently had a very hard time in connection with the scandalous removal of her father Prince Andrew from Royal duties.
The wedding of the Princess of York and her fiance is due to take place in the spring of this year, the celebration promises to be very modest-without TV broadcasts and a carriage with horses. However, the move of the Dukes of Sussex to Canada will affect the number of duties of Beatrice and Eugenie – now they promise to have more charitable projects.