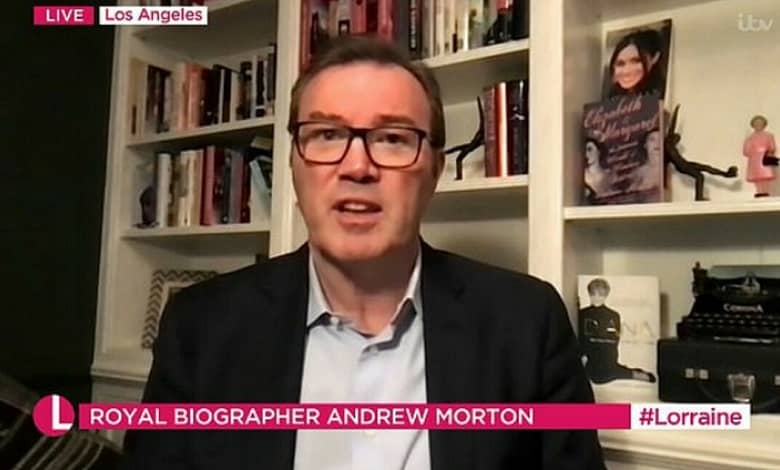 United Kingdom
Princess Diana's Biographer Refutes Meghan Markle's Claims
People are still talking about Meghan Markle and Prince Harry's bombshell interview with Oprah Winfrey, which aired on March 7, 2021. The candid sit-down featured a ton of shocking revelations, including the "concerns and conversations" that took place at the palace about the couple's son Archie's skin tone prior to his birth. The Duchess of Sussex also said her life as she knew it completely changed when she joined the royal family, per The Mirror, claiming she only left the house twice in four months when she was living in London and that officials took her "passport, my driving license, my keys" after her wedding.
The former Suits star also claimed she had been completely "naive" about what life as a royal would be like. But Andrew Morton, who famously wrote Princess Diana's biography in 1992 about the breakdown of her marriage to Prince Charles, has refuted some of Meghan's claims. During an April 2021 appearance on the Royally Obsessed podcast, he pointed out that Meghan flew to New York on a private jet when celebrating her baby shower while pregnant with Archie.
Keep scrolling to read how he really felt about Meghan's tell-all interview, and how it compared to the late Princess Diana's life.
Royal biographer Andrew Morton said that while some of the things Meghan Markle said about her life as a royal can be compared to Princess Diana's, not all the claims she made during her interview with Oprah Winfrey lined up. "When I was watching the interview, I was ticking off 'yes, sense of isolation', 'yes, sense of desperation,' exactly what Diana was saying to me," he explained on Royally Obsessed podcast on April 1, 2021. "But then again, well, friends of mine said they've seen Meghan walking from Whole Foods supermarket on Kensington High Street with bags of foods back to Kensington Palace."
Morton went on to say that based on that, the duchess' life didn't seem as bad as she painted it out to be. "It didn't seem too much like a prison," he continued. "Other friends have seen her out and about with friends at restaurants … so she seems, to me, to have led a normal life."
Ultimately, Morton said "there's some inconsistency but also there's similarity with Diana as well." He added, "It was a complex interview and it has left … many questions."