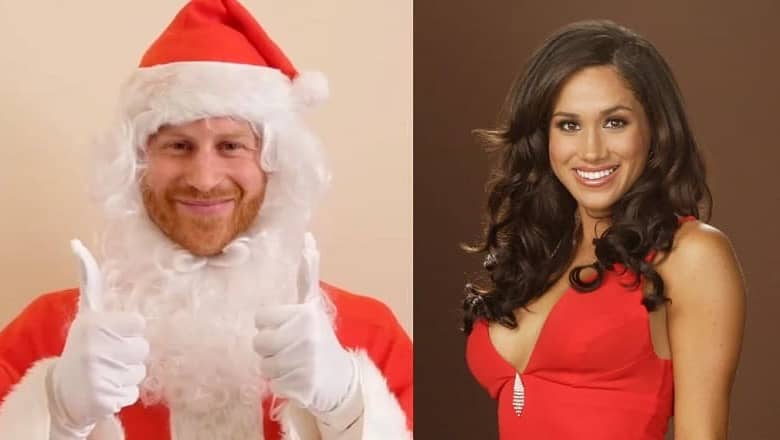 "What happiness is this Christmas in the circle of the people closest to me and away from the imperious, hard-hearted envious, a tangle of snakes, hissing now in the dark corners of Sandringham!»
Prince Harry, in a reindeer sweater and snow-flecked underpants, sat in a swanky canadian hotel room, listlessly flipping through a tablet. Fingers unwittingly typed in the search engine "Christmas of the British Royal family".
How are they? So, everyone moved in with grandma. Phew, terribly unnatural poses, insincere smiles… God! Here the poor man! So weak-willed… Such native and it turns out beloved!
The Prince rubbed his eyes with an environmental napkin with a scattering of pink-puffed angels on a blue-star background.
Abruptly he shook himself, patted his cheeks, mentally repeating: "don't go limp, rag! let these old-world losers walk on a string and bow like tumblers – and you… think of the beautiful!»
The beautiful was two meters away from him and was concentrating on a new complex pose for tittibhasana.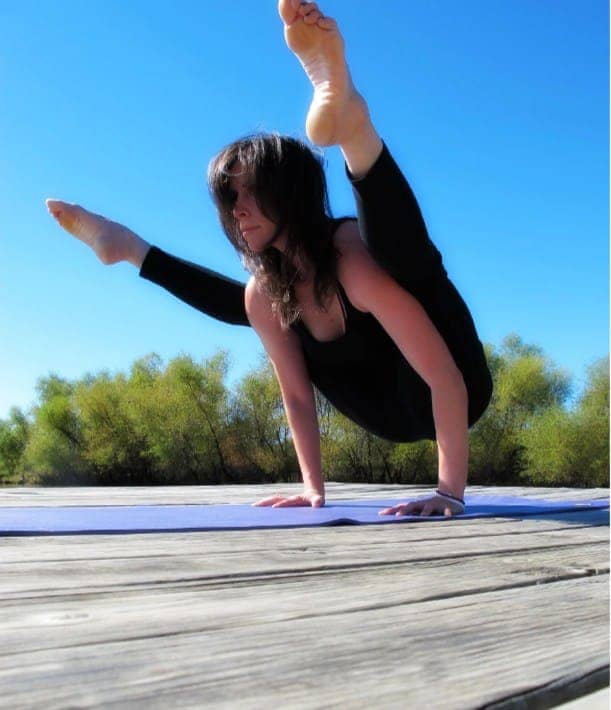 "After all, you were so eager for sovereignty! So wanted to throw off the shackles! All these protocols, regulations, completely anti-democratic, completely suppressing the free spirit and creativity… mmmm…
Sweet Maggie said that, creativity?»
Harry took a well-worn piece of paper from his pocket and consulted the mantra: "free spirit and creativity." Ugh! Good thing he wrote it down! Or he would have spent the whole day thinking about what was being done at Sandringham; whether Granny's pudding had been a success with this brat heir; whose silly jokes the beautiful Katherine was laughing at in his absence; who would help his grandfather, who had escaped from the hospital, hobble from the car to his private quarters… damn! Dear meggie tells me to call "the chamber" simply "the room," which is more democratic. And she was right! As usual.
Harry glanced at his wife again, caught her benevolent gaze, and nervously smoothed his hair. The slightly thinning strands of fire still bristled, forming small horns: he seemed to have been a deer in their last game.
And before that, they played Santa and the Elf, then the Duchess and the plumber, the Duchess and the car mechanic, the Duchess and the page, the Duchess and… He could no longer remember the entire list of wondrous professions he had mastered during the day, and sobbed, once again marveling at the creativity of his mind-blowing wife.
The Prince wiggled his toes, the neon-yellow snowflakes of his socks moving in strange patterns.
"And our pre-Christmas match! – thoughts again left the optimistic channel, – William in socks "Aston Villa" and I in "Arsenal", local guys in the team. Zara and Eugenie shouting " Go Harry Go! "… And tea in the White room! Cookies with stuffing, scones, which were allowed to feed grandma's Corgi, cute inexpensive gifts."..
Harry even blushed from the pleasant memories and cast a startled glance at sweet Meghan – his plastic sorceress strictly controlled the emotions of her husband: the affective memory of her personal Prince had to work to reproduce THEIR shared moments of happiness, THEIR joint joys and the joys of the wonderful, wonderful Archie.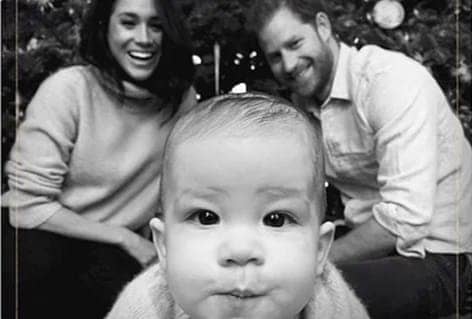 The Duchess of Sussex, the Countess of Dumbarton, and Baroness Kilkeel all puffed with their feet up, trying to hold their pose for a little longer than the usual 1/20 second.
The Duke scratched himself in the area of the deer's right horn and returned to his memories. "Tyrants! Despots! he was twisting himself. Where was he? Yes! Gifts!
One day, he gave grandma a shower cap that said " I'm not a bitch." Everyone froze, but Granma was laughing so contagiously that the others almost fell off their chairs, too.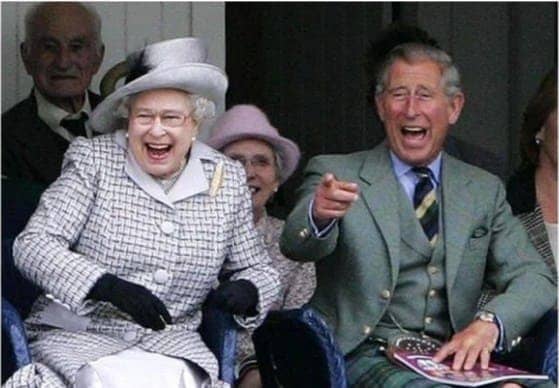 Especially Catherine. Catherine! Once he had even been a little in love with his brother's girl. He really missed her smile.
And her gifts! Once she gave him a small rubber figure of a naked girl. The package said "grow a girlfriend"!
Immediately a can of water was brought in, and after that everyone ran around giggling all night to watch the figure grow into a corpulent aunt with staring eyes.
Harry chuckled, but then glanced in horror at the puffing nymph next to him, as if she could read his unauthorized thoughts.
And the monstrous tradition of a festive dinner!
Black-tie, a tiny room for 24 people, children inhumanly sent to other rooms. Although, it seems that children like this idea very much…
"Honey," Harry said, his voice cracking with the effort to look manly and self-sufficient, " isn't it great for kids to play separately from their parents at Christmas dinner?»
"What? Megan rolled over on her side, hit her elbow painfully, then stood up, stared at her husband, and quickly fluttered her lashes.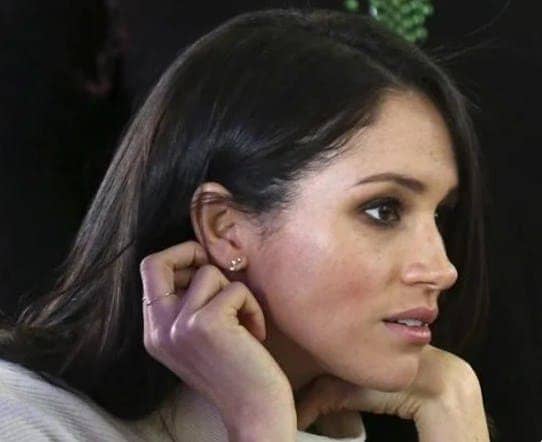 "Damn it," the Prince knew what those flying lashes foretold, and pulled the same crumpled piece of paper with the immortal sayings of dear Meg from the pocket of his underpants.
"What callousness towards a child, dear Harry! Can you imagine the inevitable psychological consequences of such irresponsibility in the future?! The Duchess pointed to the door to the next room, where Doria's mother-in-law was trying unsuccessfully to learn the words of the American anthem from Archie. And for this man I sacrificed a brilliant career and an irresistible youth!»
The eyes of the hot Duchess glittered, clearly hinting at the inexorability and not soon calm. Harry flinched and rolled off the bed right into his beloved lap.
"And the budget for my wardrobe? "the sacred wrath Of the mother of the Year expanded and grew in tune with the increasing vibrato of her trembling voice ," only 250,000 instead of the five hundred that your father allocated the year before last! I don't have anything to wear – are you suggesting I go naked? Or carry on for Katherine?!»
More like Eugenia, Harry thought, but then, concentrating, he forced his thoughts back into the channel that sweet Meg had allowed.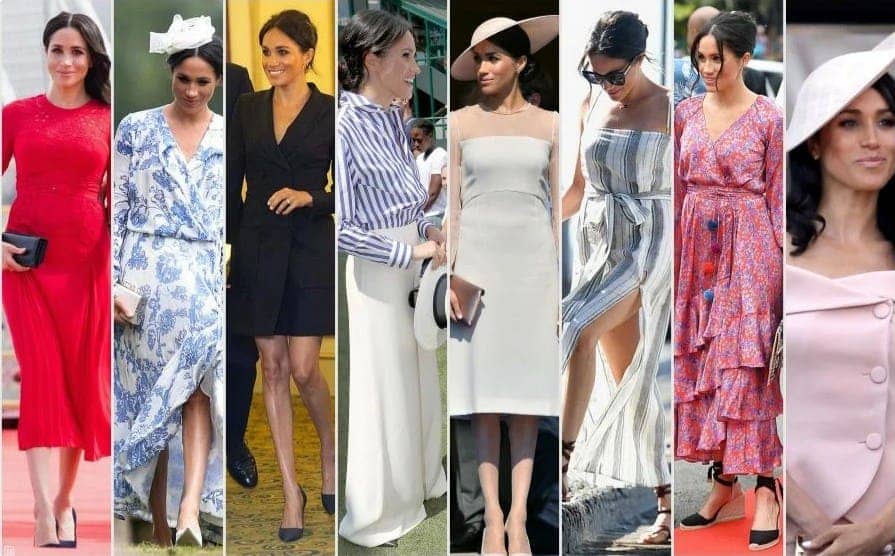 "Dress for dinner, Your Highness," said the Duchess dispassionately; " your friends are waiting for you!»
And the noble, sacrificial wife and mother, with a sad sigh, proudly went into the next room to Pat the cheek of the beloved Archie Harrison, check the learned hymn, and give orders about the Infante's festive costume to her dumb mother.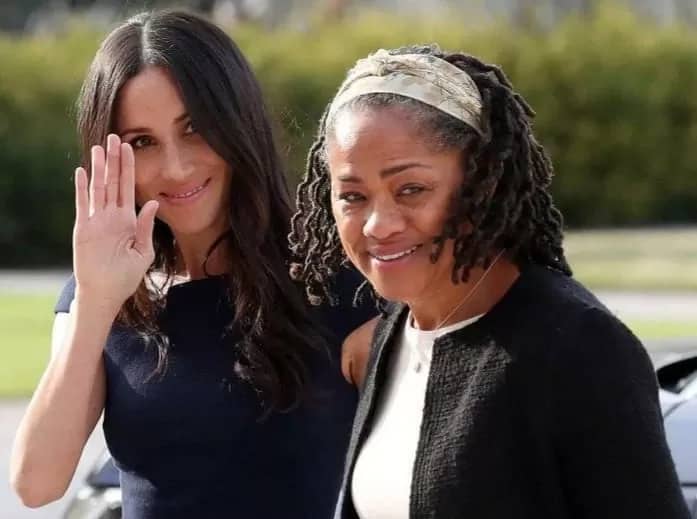 Harry opened the mini-bar, took out a bottle of coke,and gulped down an entire glass.
"And Granny is having a cocktail For a drink now," his thoughts drifted back to the forbidden fairway, " and father is having his favorite cherry brandy. Oh, I'd like a glass of Sandringham cider now!»
He remembered how he and his brother had puffed up the world's tastiest Fizz and then whinnied until morning, throwing candy wrappers at Beatrice and Eugenie.
"My friends are waiting for me," the Prince repeated. like enchanted, I even wrote that down somewhere, as they are called. Yeah, here: Jessica and bill Mulroney with their three children, Gabriel Macht with his wife Jacinda and daughter, mother-in-law… All right, I'll learn the other names on the road."
Harry wiped his treacherously moist eyes and went to dress for the best Christmas of his life.