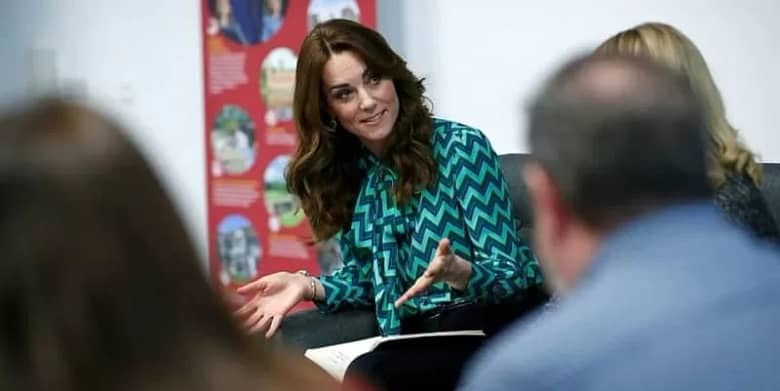 Yesterday, Kate, Duchess of Cambridge launched a new project called 5BigQuestions, which will give people in the UK the opportunity to Express their opinions about raising the next generation. In this regard, Kate went on a 24-hour tour of the country in order to present the new initiative.
The wife of Prince William visited the science Museum in Birmingham, where she was shown an interactive children's mini-city and where she chatted with the children who helped design it.
The Duchess appeared in public in a Navy Tabitha Ward blouse with a bow and wide black trousers.
In a similar image, Kate already went out last year — for a visit to a children's center in London, she then also chose a bright blouse and black trousers with a high waist.
The new project of the wife of Prince William is a study consisting of five questions. It aims to bring together the thoughts of as many people as possible across the UK, recognising that everyone has a role to play in providing a strong, healthy Foundation for the youngest members of society, which will have a positive impact on their life outcomes.
The early years of a child's life are very important for their future health and happiness-more important than any other period in their life. I want to know what issues affect our families so that I can focus my work where it is most needed, – Kate said.
Today, Kate will also visit London, Cardiff and Surrey as part of her new initiative.