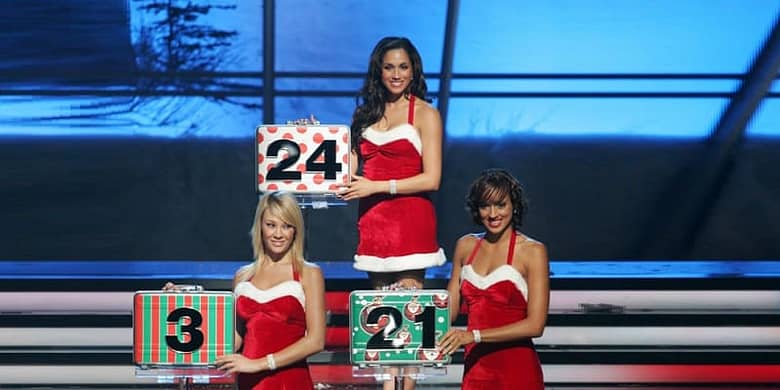 United Kingdom
The Network is discussing archival photos of Meghan Markle in a Santa suit
The wife of Prince Harry tried on a candid image while working on a Prime-time show on television.
Before getting a role in the series "Suits", Megan starred in the Prime-time show Deal or No Deal on television. In one episode of the show in 2006, which focused on the Christmas theme, models appeared on set in highly provocative images of Santa Claus.
The Duchess of Sussex also donned a matching outfit – a short red dress with a fur lining and high heels. Photos taken during the show show Megan posing and having fun with her work colleagues.
Participants of the show talked about the difficult working conditions on the show-often in the Studio it was very cold, and they were forced to be in thin dresses, in addition it was difficult to stand still for a long time in high heels. It is also rumored that during the casting on the Prime-time show, the girls were asked to undress to a swimsuit.
Tameka Jacobs, who worked with the future Duchess back in 2006, told The Sun: "Meghan wanted to be on Broadway and win an Oscar, she was determined." She also said that the promo girls were under a lot of pressure – they could not gain extra pounds, their appearance was carefully studied by producers before filming.
Tameka added: "the Producer would stand on a chair and ask us to line up. He examined each and made his comments about the appearance."
Megan has previously spoken about her brief stint on the show and said it was a good experience for her. In an interview with Esquire magazine in 2013, she shared, " Everything I did during the audition and on the show itself was exceptional for making ends meet."