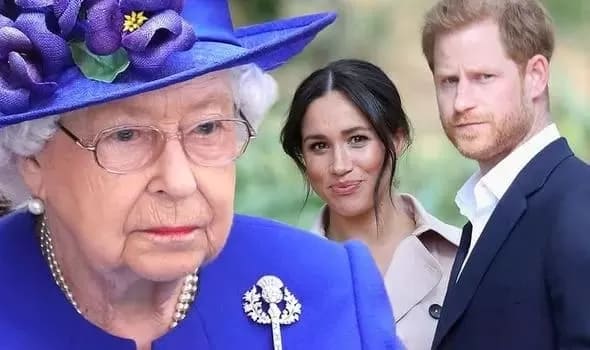 United Kingdom
The reason for the "departure" of Harry and Meghan Markle from the Royal family is an attempt to "play ahead of the curve"
Of course, this event is one of the most discussed in recent days. And there are many versions of why Prince Harry and Meghan Markle made such a move.
Everyone has already spoken. Someone sympathized with the couple and supported Harry and Meghan in their quest for independence and privacy. After all, they both complained that they didn't like life under the lens. Prince Harry compared it to " the life of a goldfish in an aquarium.""
Someone believes that Meghan Markle was sent to shake the foundations of the British monarchy. And it has repeatedly struck at the image of the British Royal family, which has been hotly debated by the media and the public. And the image really suffered.
First of all, because neither the media nor the public could understand: how the Queen and the entire "firm" tolerates Meghan's constant defiant behavior, her unwillingness to follow traditions, and why, finally, it does not okorotit presumptuous Duchess of Sussex, but as if it goes on about her. And she decided to end her "mission" with this loud chord, " slamming the door so that Europe will shudder." (C) Lev Trotsky.
Someone even thought that what happened was the result of Megan's "impermanence", which can not stay anywhere for a long time. Although in her only major role in the series "Force majeure", she starred several seasons in a row. But one thing is a profession, another thing is family ties. They were regularly torn up by Megan throughout her life.
But, in my opinion, everything can be much simpler. It is possible that by the time the Sussex couple left, the situation around Them had escalated to the limit, and the patience of Elizabeth II and the family had broken. And Megan, sensing that she might actually be kicked out of the UK, convinced her husband to " leave nicely." That is, without waiting for her or both of them to be asked to leave.
In principle, this kind of "departure" is quite in the spirit of Megan's "artistic nature". She, of course, is not a God knows what actress, but over the years she has developed a certain style of thinking and behavior, stuffed with such theatrical cliches. "It's beautiful to leave," Yes.
Perhaps this is why the Royal family, despite the speculation of insiders, has been rather reserved about this in the press. And Elizabeth II even seemed to support their decision, saying that they have the right to choose their own path.
But what is the Queen's Royal restraint or restrained jubilation? The black sheep got cold feet and ran away from the herd. But this is the least scandalous solution to the problem of "how to remove this presumptuous upstart from the family". We decided ourselves-well done, with things to go out. And the Queen did not have to take any independent steps.
So, who outplayed whom in this situation is still a big question!