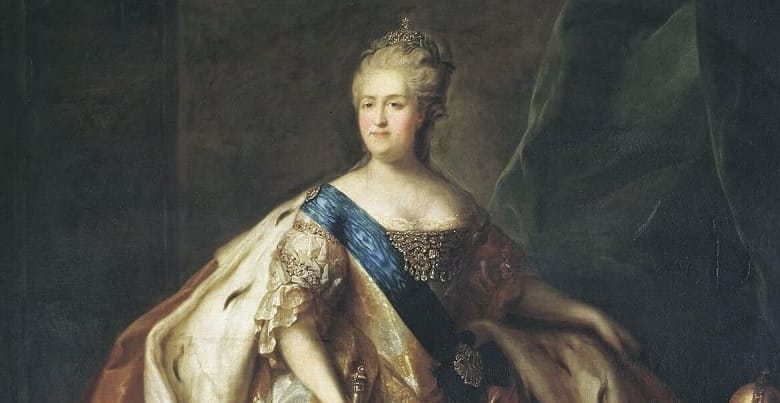 Russian Empire
The True Story of Catherine the Great's Rise to Power—And How It Compares to Hulu's The Great
Born a minor German princess, the royal was never supposed to reign over Russia.
The Great, Hulu's new show about Catherine the Great's less-than-ideal marriage—and her plans to ameliorate that situation—treads on familiar territory. Myriad movies and TV series, not least HBO's 2019 miniseries Catherine the Great, have dramatized the Empress's ascent to the throne and subsequent reign.
So how did it all really go down? Here, the true story of how Catherine the Great overthrew her husband, Tsar Peter III.
The future empress was not meant to rule
Born Sophie Friederike Auguste von Anhalt-Zerbst, a minor German princess, she was selected by Empress Elizabeth to wed her heir, the future Peter III. Elizabeth was herself childless, but selected her nephew, the German-born Peter, to succeed her.