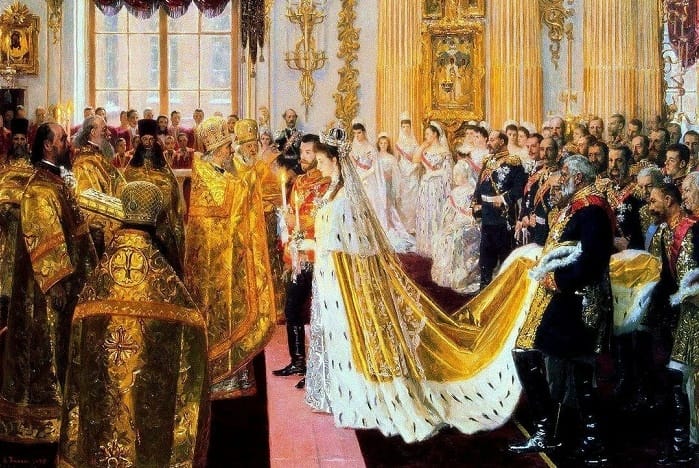 The Romanov Imperial family had its own superstitions and traditions, which were strictly observed. One of these wedding signs was the tradition of putting a gold coin in the bride's Shoe.
This tradition was strictly observed.
Two days before the wedding of Nicholas II with Alexandra Feodorovna, the chamber Frau demanded to urgently deliver a gold coin for the bride.
The coin was put in a Shoe "for luck" during the dressing ceremony.
This gold coin was kept in the study of Alexandra Feodorovna in the Winter Palace on the same shelf with Easter eggs from Faberge and other jewels. So highly prized Empress this simple coin.
Other brides of the house of Romanov also remembered this tradition.
Grand Duchess Maria Pavlovna, was present at the dressing of the bride in 1902, married Grand Duchess Elena Mikhailovna. Maria Pavlovna wrote in her diary:
"Before the wedding we were taken to a room where the bride was dressed with proper ceremony, and, according to the old Russian custom, I quietly put a gold coin in her Shoe."