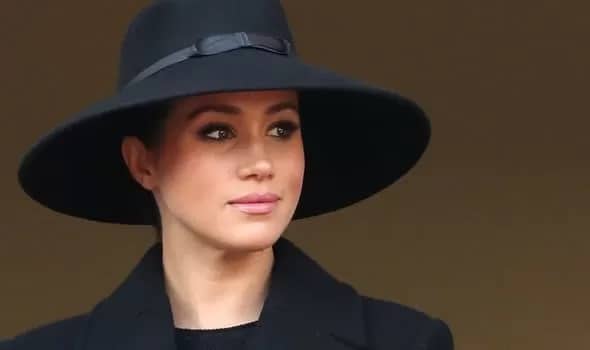 United Kingdom
Walking with a child and shopping: how Meghan Markle spends time in Canada
The so-called Megxit over the past week has become the number one topic in all Western media-the desire of Prince Harry and his wife Meghan Markle to resign their Royal powers angered both the British and everyone who follows the life of the Royal family.
Well, while in the UK, passions are boiling and the future of the Dukes of Sussex is being decided, Meghan is spending time in Canada with her eight-month-old son Archie, – writes the Russian publication "Gossip", referring to unknown insiders.
According to them, Megan lives a normal life in Canada: she drives a car, walks with her child and goes shopping.
"She spends most of her time at home, as the weather in Canada is now quite cold and rainy. But sometimes she leaves the house around noon to take a walk" " the source said.
The only surprise is that the ever-anonymous insiders never provide any photos.
The source also reports that the former actress and, probably, the former Duchess " drives a Range Rover car (by the way, British), and the security literally follows her on the heels."
"And the other day Megan was seen at the airport-as witnesses say, she met a woman similar to her mother Doria Ragland (she lives in California, but probably came to help her daughter). And on the weekend she was seen in the Parking lot near the pharmacy "- reports "gossip".
And neither has anyone photographed such an important Royal and "famous Hollywood actress". Who writes these stories?! This is a pathology on the verge of schizophrenia.
I don't think Meghan went anywhere at all – she couldn't leave Harry at such a crucial moment and what if the family changed the Prince's mind and he decided to stay in the UK?!
Meanwhile, yesterday, Queen Elizabeth II held a family meeting at which she dismissed Prince Harry and his wife with God, having previously taken their titles away from them.
Prince Harry is also expected to fly to Canada soon. Not the fact that for a long time: Canadians do not really want royals to live in their country.