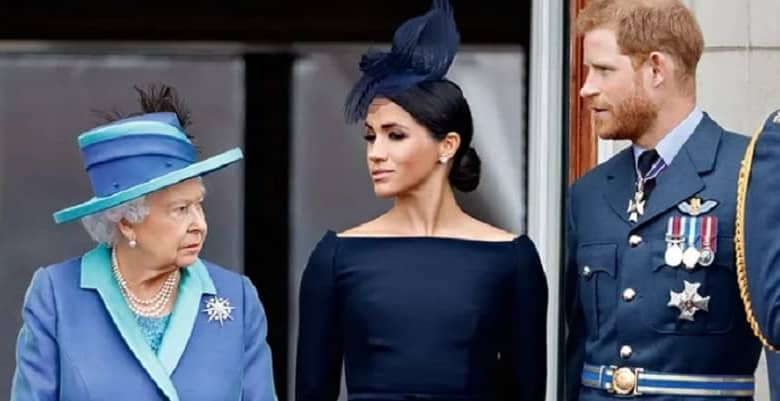 Yesterday, Queen Elizabeth II turned 94. Due to the fact that the whole world is in self-isolation, the solemn celebrations were canceled. The Queen even forbade giving a gun salute in her honor.
All members of her family officially congratulated their mother and grandmother on social networks during the day. There must have been personal greetings by phone or video, but since these are deeply personal matters of the Royal family, no one is reliably aware of their contents.
Only the Sussex side (as always) made a difference. They congratulated Her Majesty via video link and immediately their press Secretary sent the news to all the tabloids loyal to the rebellious couple.
To be honest, I don't even want to discuss the moral side of this act, I consider it a vile self-esteem inherent in a former actress. But Meghan's fans were thrilled, although this contingent will find an excuse for their idol even if she urinates in front of Buckingham Palace…
I'm more interested in the question, why do the Sussexs need a press Secretary?
How many of you, dear readers, have a person who performs such duties? Even if you are able to maintain three housekeepers per square meter of your Palace and five governesses for each of your children, it is unlikely that you will hire a press Secretary. After all, a press Secretary is a person who represents a company or an official in the media, he can not a priori tell the media any personal information about the people he represents.
What is a press Secretary for an unemployed couple who want to live a private life and even left the Royal family for it?
In addition, the Sussexs, they said, were just annoyed by this media attention to them. And now they themselves have hired a Secretary who will report personal information about them to the press?!
After all, a call to my grandmother can not be called a public matter that the whole world should know about.