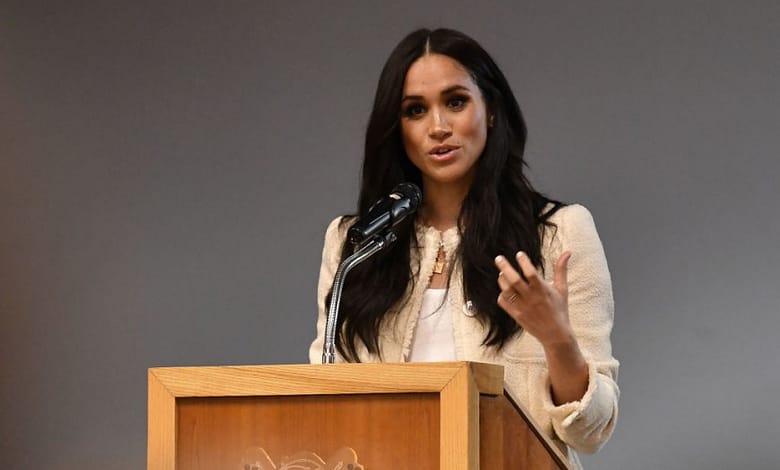 United Kingdom
Will Meghan Markle Cancel UK Visit To Be With Dad Thomas Markle After He Is Hospitalized?
Thomas Markle was rushed to a United States hospital after suffering a suspected major stroke on Monday. Royal experts and supporters began speculating whether Meghan Markle will attend the upcoming Platinum Jubilee celebration or just remain in the U.S. to take care of her father.
The 77-year-old former television lighting director was struck down a week ahead of his flight to London for the Queen's Platinum Jubilee celebrations. At around 9:30 p.m. on Monday, he was taken by ambulance to a clinic in Chula Vista, California, a few hours' drive from Meghan and Prince Harry's home in Montecito.
Thomas was reportedly admitted earlier to a hospital in Tijuana, Mexico, where he was seen arriving with an oxygen mask on his face and flanked by paramedics. Thomas' daughter Samantha Markle, 57, told Daily Mail, "My father is recovering in hospital. We ask for privacy for the family, for his health and wellbeing. He just needs peace and rest. Godspeed. We are praying. He just needs some rest."
Thomas' blood pressure has been reportedly high in the preceding days. His son Thomas Markle Jr, 55, was with him and is at the hospital near San Diego, while Samantha was said to be traveling from her home in Florida.
Meanwhile, Meghan, who has a difficult relationship with her father, may cancel her visit to the United Kingdom if Thomas' condition becomes worse. A royal expert said Thomas suffered a "major stroke", wondering "what compassionate Meghan Markle is going to do."
Meghan and Harry are scheduled to arrive in the UK next month to attend Queen Elizabeth's Platinum Jubilee celebrations. Thomas previously announced his participation in the royal celebrations and claimed he wanted to meet Harry and Meghan together with their son Archie, three, and 11-month-old daughter Lilibet. However, his health might hinder his hope to visit Windsor Castle.
In footage posted online, Thomas appeared to be lying on a stretcher wearing an oxygen mask. Two paramedics were seen trying to lift him while speaking in Spanish, asking him what his name is. Somebody behind the camera responds that his name is Thomas. Speaking in English, one of the paramedics said, "I'm going to be your paramedic. You're going to the US."